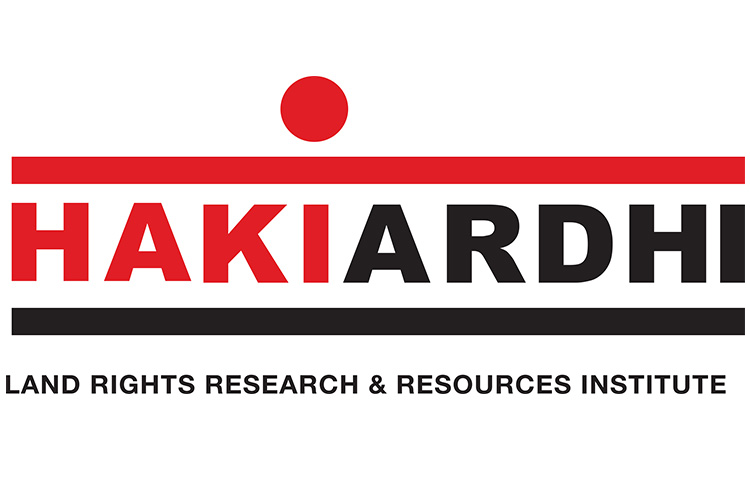 VACANCY ANNOUNCEMENT
The Land Rights Research and Resources Institute (LARRRI/HAKIARDHI) is a non-governmental, not-for-profit sharing and non-partisan organization which was registered and incorporated under the Non-Governmental Organization Act of 2002 as amended in 2019 by the Laws of Tanzania. The Institute was established in 1994, in recognition of the need to facilitate the realization of a socially just and equitable national land tenure system that promotes and advances the rights to the land of majority rural-based small producers such as peasants, pastoralists, hunter-gatherers and related groups. This has been the focus of its vision, mission, objectives and programmatic interventions since the Institute was established to date.
The main objective of the Institute is to advance, promote and research the land rights of small peasants, pastoralists and related groups with a view to providing information and knowledge, so as to facilitate equitable and socially just access to, ownership and control over land for production of food and realization of other basic needs.
The Institute is currently working on several programmes and projects across the country. To enable the smooth operationalization and coordination of these programmes HAKIARDHI seeks to recruit staff who will work with others to achieve the Institute's objectives. Thus, the Institute invites suitable and competent candidates to apply for the position below:
1. Communication Officer (1 Position)
Duties and Responsibilities;
Develop and implement an effective organization's communications strategy.
Write, edit, and distribute content, including publications, press releases, website content, annual reports, speeches, and other material that communicates the organization's activities to the public.
Seek opportunities to enhance the reputation of the organization, and coordinate publicity events as required.
Coordinate internal and external communications for the organization.
Ensure the organization's messages are consistent and engaging.
Manage the organization's social media communications.
Conduct interviews with project beneficiaries, land monitors, and other stakeholders in the land sector for documentation and sharing of up-to-date information.
Developing strategic goals related to brand awareness and fundraising
Identify, develop, and maintain strong relationships with media houses and media personnel for the interest of the organization.
Maintain digital media archives.
Perform any other work as assigned by the supervisor.
Qualifications of Communication Officer
At least a Diploma in Public Relations, Information Technology or other Social Science Disciplines.
Fluent in English and Swahili, verbal and written, and interpersonal skills.
Computer skills and knowledge of various database packages both qualitative, and quantitative skills;
Proficient in design and publishing software.
Knowledge of land matters, climate change, and gender in Tanzania's context and beyond is an added value;
Minimum of 2–5 years relevant experience in a communications role.
If you think that you meet the described qualification above, please send;
An application letter explaining in detail how you qualify.
Detailed Curriculum Vitae plus copies of relevant academic transcript and certificates.
Share links from your previous works in a related field.
Your contact details (telephone, emails etc.).
Please send your application by the close of business on 13th January 2023. Send your application to recruitment@hakiardhi.or.tz.
All shortlisted applicants will be contacted for an interview. If you will not be contacted by 20th January 2023, consider your application unsuccessful.
All applications should be addressed to:
The Executive Director,
Land Rights Research and Resources Institute (LARRRI/HAKIARDHI),
Kijitonyama, Sinza Mori,
P.O. Box 75885, Dar es Salaam, Tanzania,